Kawalite
plates, stones and moulded parts (made of vermiculite)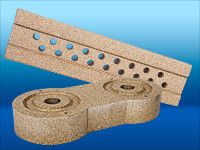 The used of refined Vermiculite can take place for kawalite plates, stones and moulded parts with individual, customised shapes. Vermiculite as a refined product displays properties that are particularly advantageous for ecological thermal and sound insulation as well as in preventative fire protection:
Big volume at low weight
Natural clay mineral
Non-flammable
Free of pollutants and heavy metals
Free of fibres
Temperature resistant up to 1100 °C
Use the possibilities offered by our professional team. We have been producing individual moulded parts since 1985. These are used by the electrical industry for switch housings and disconnector rings. In glass ceramic hobs, you will find moulded parts as well as in night storage heaters.
Fire protection process is the material in fire protection doors, closing flaps, chimney doors, and individual fire protection facilities; heating boiler construction for thermal inclusion, in the construction of safes to improve the risk classification and for open chimneys to replace fireclay bricks. The advantage over fireclay is the low weight and smooth surface.
Due to the heat deflecting effect of the material, the combustion temperature increases and therefore improves the waste gas reaction (less emissions).
Vermiculite - moulded parts are used as remaining core parts in aluminium cast pieces e.g. car aluminium wheel rims

Further application areas from A-Z can be found in
Aluminium induction ovens
Aluminium melting furnaces
Automobile industry
Glass trays
Foundries
Industrial chimneys
Power station boilers
Coking plants
Metal
Smelting
Metallurgical furnaces
Waste incineration plants
Open fires and tiled stoves
Friction bellows production
Shipbuilding
Forging furnace
Steel works
Tunnel furnaces/tunnel furnace carriages
Fluidised bed combustion systems
Sugar factories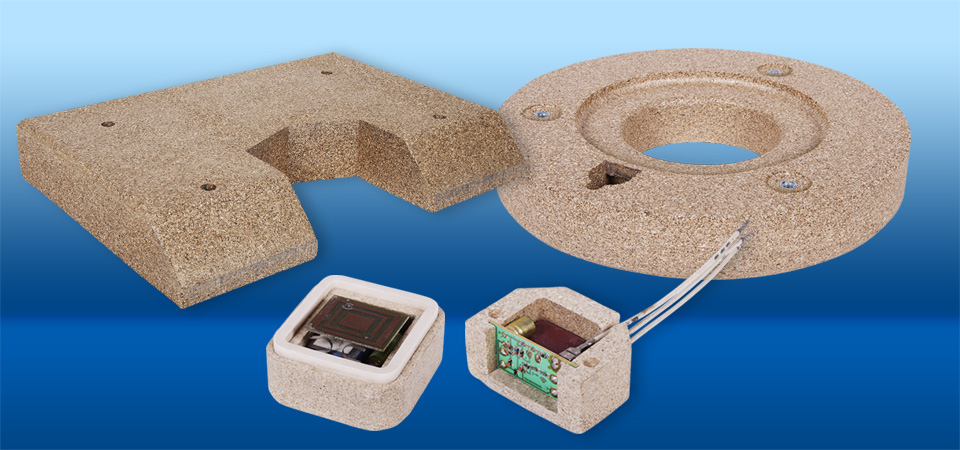 Recycling
Due to the natural character of Vermiculite, the material can be returned to the natural cycle without any concerns.