Isoperl 2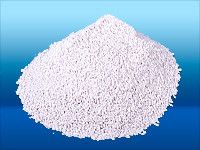 Isoperl®-2 is a grained, heat and sound insulating levelling bulk on a Perlite-basis in a special grain for applications.
Isoperl®-2 can also find applications directly as an essential part of refinement products.
Aggregate for interior plaster DIN 4102
Filling and aggregate substance for fine plaster and installation slots
For thermal and acoustic insulation and for avoiding condensation in humid rooms.

Isoperl®-2 and Isoperl®-5 are frequently used as substrates for liquids, as for white products such as milk powder products and urea, and are also approved for organic and ecological feeds.
Isoperl® is also used in formulas in which you want to achieve a good anti-caking effect (no clumps) with small quantities of additives. Due to the structure of Isoperl® it is easy to link and is therefore used as a filler in rubber processing (toothbrushes with rubber ribs with Isoperl®), abrasion coats, abrasion pastes (toothpaste for professional teeth cleaning) and in the paper industry etc.
Technical data
| | |
| --- | --- |
| Building class A1 | non-flammable according to DIN 4102 |
| Thermal conductivity value | λ = 0.0055 W/mK |
| Granulation | 0-2 mm |
| Bulk weight | 60 Kg /m³ |
Form of delivery
100 litre sack, paper or PE, Big Bag